BitFontCreator Pro 3.8
19-09-2023, 16:49 |
DrZero
|
Applications
/
Win Apps
|
14
|
0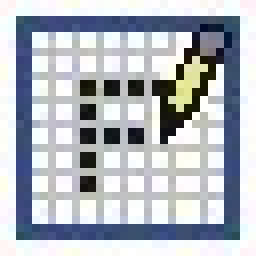 File size: 2.86 MB
BitFontCreator is a professional bitmap font creator tool for your embedded project, which helps you create monochrome (1-bpp) bitmap fonts and antialiased (2-bpp and 4-bpp) bitmap fonts for graphical LCD / LED. It just import the font installed on your Windows PC and create a C file representing that font. The C file includes jump tables and bitmap data of all characters.
BitFontCreator can also export the font in binary file format (*.bin) and ASM file format (*.asm). The bitmap data can be configured in various format.
Screen :
What's New
Show/hide text
HOMEPAGE

http://www.iseasoft.com/

Buy Premium Account From My Download Links & Get Fastest Speed.
Donate For Servers
The minimum comment length is 20 characters. Respect yourself and others!